Complex
Developing customized solutions is our strong point.
We combine experience and know-how with an aspiration to develop solutions to the highest standards of engineering and economic efficiency. Take advantage of our high flexibility and capability – from consultation through planning to designing, manufacturing and commissioning – both for individual pieces and for end-to-end solutions.
We develop and manufacture bending units, cutting and forming tools for a wide variety of materials, both for manual and automatic operation, as well as special machines, devices, subassemblies, robot grippers and workpiece holders.
We divide the µ!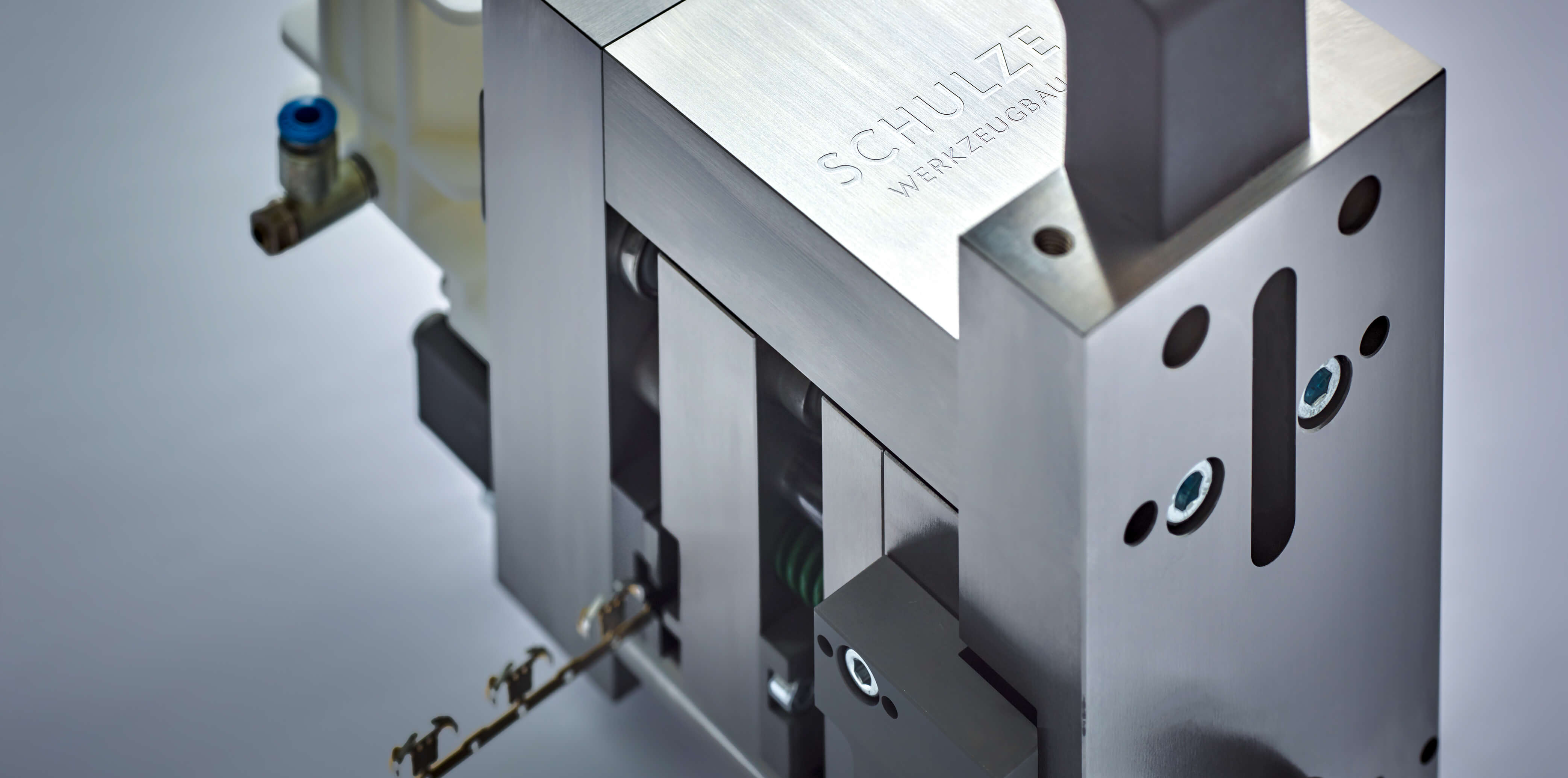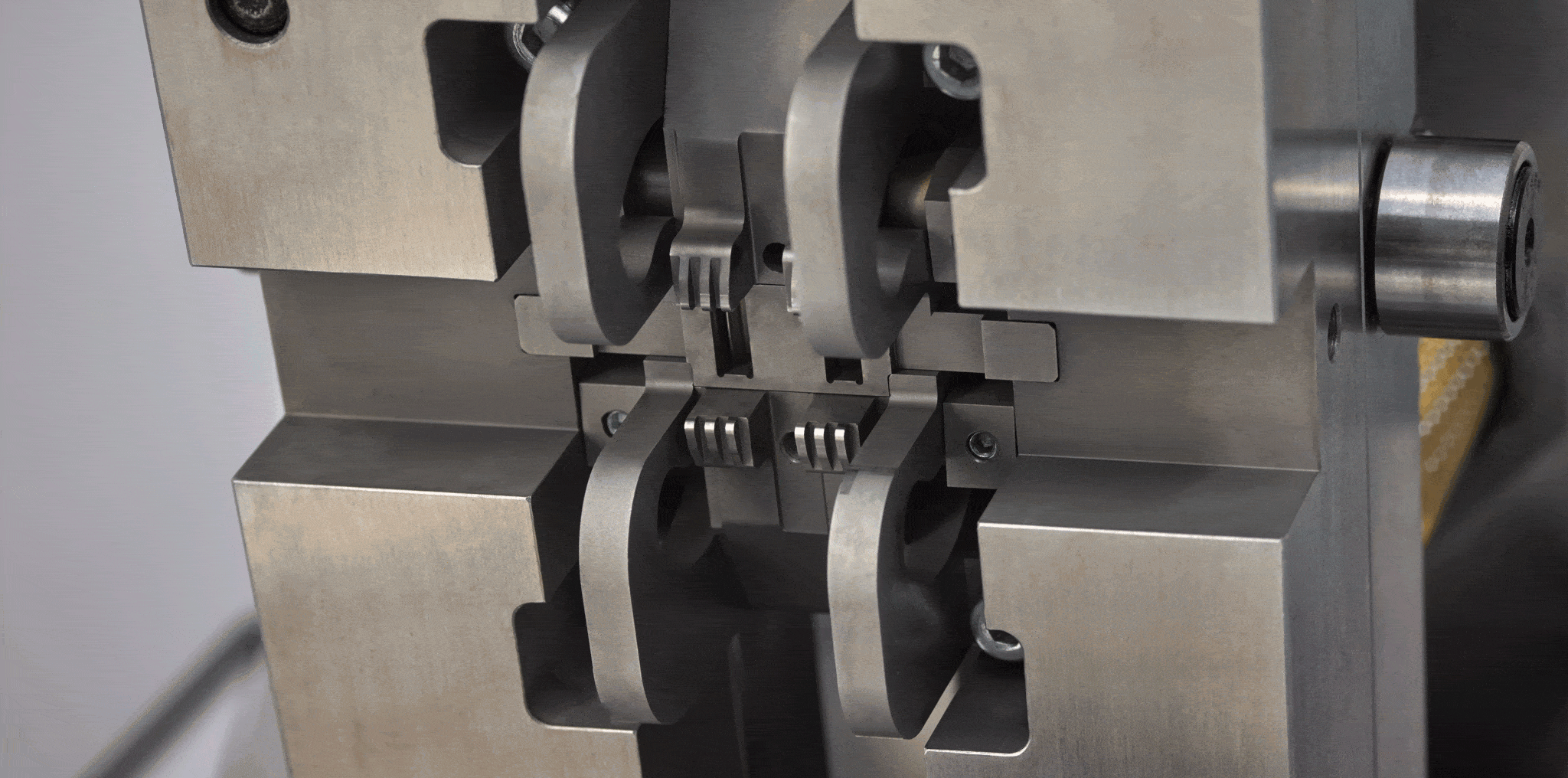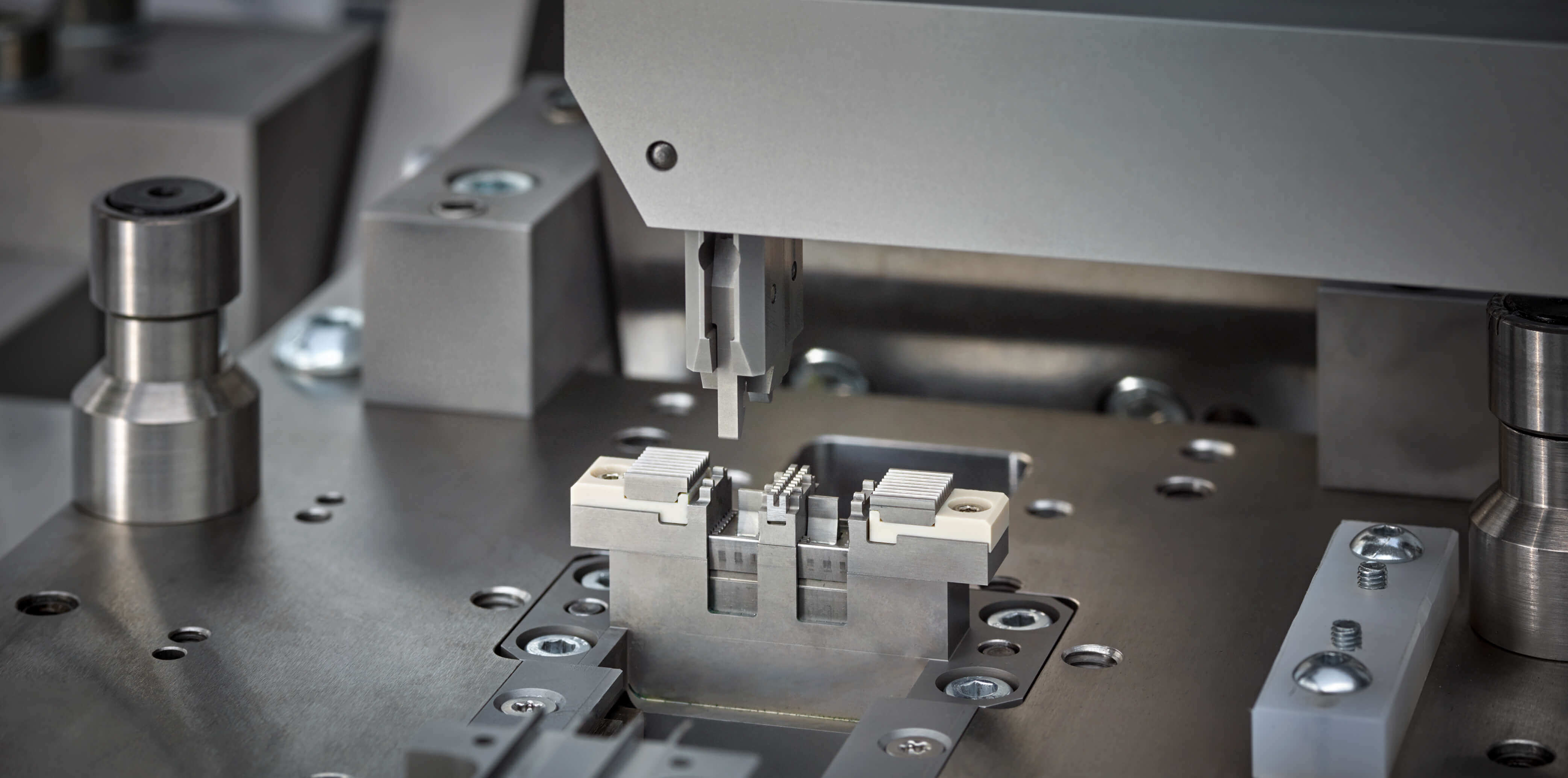 Precise
We guarantee reliable quality.
Making workpieces to the tightest tolerances and with top surface quality is our strong point.
Operated in outstanding working conditions in fully air-conditioned and vibration-cushioned production facilities, our high-end machines have reached tolerances below one µ. Our products come with our own measuring protocols or with calibration certificates from accredited laboratorys as required.
Compact
Make use of our competence in dealing with extremely small workpieces and geometries.
Even the tiniest and most delicate components can be cut corrosion-free in oil and measured without touching. As we use a wide variety of technologies – from wire-cut EDM and die-sink EDM, flat and cylindrical grinding, five-axis simultaneous milling to 3D-printing of aluminium, steel, stainless steel and titanium – there is hardly a limit to the compactness and intricacy of the geometries you may require.
Contact
Schulze Werkzeugbau GmbH & Co. KG
Am Eichelberg 2
01458 Ottendorf-Okrilla
Germany
Phone +49 35205 . 756 300
Fax +49 35205 . 756 308
info@schulze-werkzeugbau.de
Opening Hours
Monday - Friday
8AM - 4PM
and by appointment